Fabric roman shades work brilliantly in situations where draperies aren't ideal. Consider fabric roman shades if your furniture sits against your windows. You may have limited space or small windows. Fabric roman shades are more practical than curtains and drapes in some room settings. Roman shades are available in so many different styles, fabrics, textures, and colors.
Roman shades are known for their understated elegance. The possibilities are endless with custom fabric roman shades. It is possible to completely transform the entire look and vibe of a room with your window treatments. Your window coverings are often the last decorative item you choose in your design project. However, blinds and shades can be one of the most important decisions you make to finish off a room design.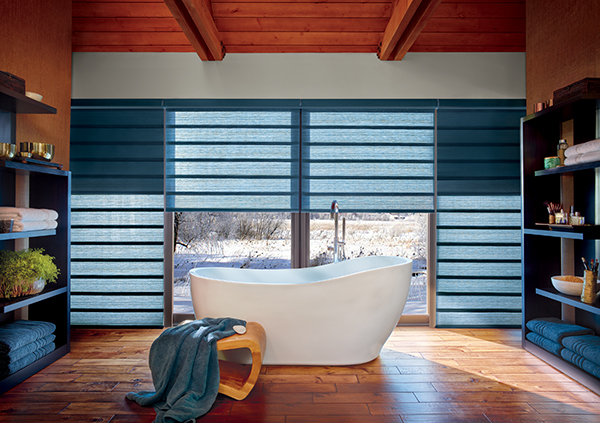 The Origins of Fabrics Roman Shades
In ancient Rome, people draped wet clothes across windows and doorways. This allowed air to flow through a space to keep it cool. During the construction of the roman colosseum, laborers soon realized the scorching heat would be unbearable. Giant strips of fabric with pleats and a pulley system were used to shade the audience. This rudimentary fabric roman shade design was the start of something wonderful.
Over the years, technology and ingenuity created the beautiful roman shades that we know and love today. Hunter Douglas is on the forefront of creating beautiful window coverings for residential and commercial spaces. As a result, Shades On Wheels is a Hunter Douglas Centurion dealer that sells only the best window treatments to homeowners and local places of business in Norwell, Medfield, Agawam, Wethersfield, and surrounding areas.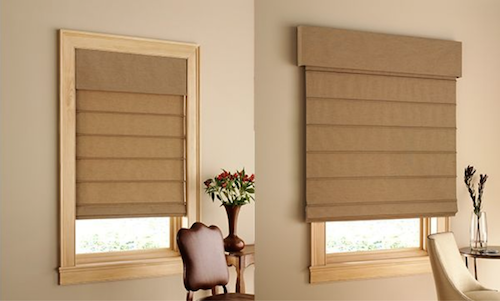 The Different Styles of Fabric Roman Shades
Mounting your fabric roman shade on the outside of your molding creates height and superior light blockage. If your home has beautiful moldings, you may want to display them by mounting your window shade on the inside.
Hunter Douglas has three types of fabric roman shades:
Vignette® Modern Roman Shades
Solera® Soft Shades
Design Studio™ Roman Shades
Each one of the Hunter Douglas fabric roman shades has its unique qualities and design beauty. Vignette® Modern Roman Shades have no exposed rear cords, providing crisp and clean window aesthetics. The roman shades stacking style has full cascading folds beneath the low-profile mount. While the rolling style rolls up into the headrail and is available in 4″ full fold or 6″ flat fold styles. The full fold of the Vignette® traps air against the backing fabric, creating air pocket window insulation.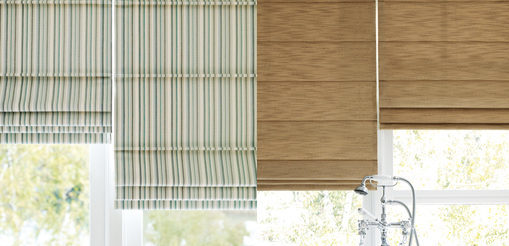 Solera® Soft Shades have a fluid design combined with the timeless beautify of a roman shade and the energy efficiency of a cellular shade. Hunter Douglas roman shades, cellular shades, and honeycomb shades are engineered to insulate your windows year round. Ultimately, you can reduce your energy bills with select Hunter Douglas window fashions. Design Studio™ Roman Shades have the largest fabric swatch selection with over 250 colors and patterns for you to peruse.
The traditional styles that ware available are:
Batten Back,
Batten Front,
Hobble
Flat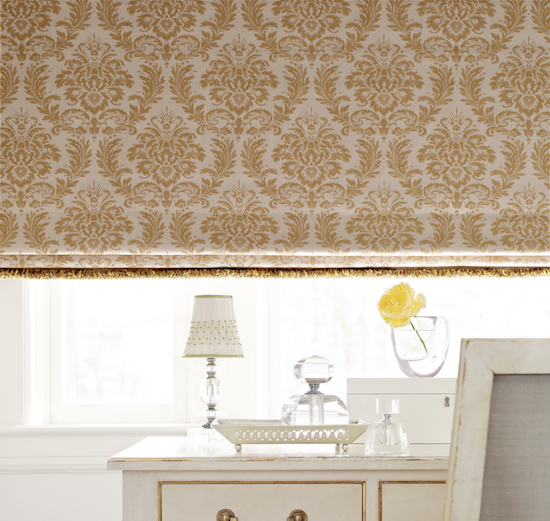 Choose the Right Fabric for Your Roman Shades
The fabrics of Hunter Douglas roman shades vary. Once you discern your needs, you'll be able to eliminate particular fabrics. Each Hunter Douglas fabric is carefully designed to perfection. Roman shades are durable, stunning, and highly functional with cordless and PowerView® Motorization options. Whether you want your shades to filter light or darken your room, Hunter Douglas has the right fabric for you. A Shades On Wheels window design consultant near you can help you select the best blinds and window treatments for your space.
Choose from sophisticated silks, soft cotton, stunning linens, and beautiful synthetics to add texture and raw beauty to your home décor. Select a solid color, or from the hundreds of patterned swatches available. The possibilities for creating a timeless window treatment are infinite.
Hunter Douglas Design Studio™ Fabric Raman Shades have styling tapes and trims to embellish your custom designed window shade. Decorative tapes look particularly striking on a flat fabric roman shade.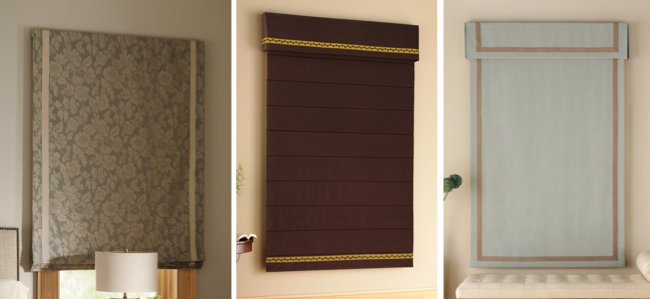 Coordinate Your Fabric Roman Shades with Your Upholstered Furniture
Your interior design projects don't have to end with your window treatments. Hunter Douglas Design Studio™ Roman Shades fabrics are available by the yard. You can decorate matching accents such as upholstered furniture, decorative pillows, and bedspreads. Any of the tapes and trims you use on your fabric roman shades and valances can be used throughout your home décor to elevate the entire atmosphere.
The best way to find the best fabric roman shades is by contacting Shades on Wheels. The specialists at Shades on Wheels will bring the swatches and fabric roman shade samples to your home. Shades On Wheels provides shop-at-home services in various parts of Massachusetts and Connecticut. Shop at home service means you can see the fabric textures, patterns, styles, and colors in your own home. Viewing fabric swatches against your home décor, in your homes unique lighting makes all the difference when it comes to choosing your custom roman shades. The Shades on Wheels specialists will guide you through the exciting process of selecting window shades and blinds. The window treatment selection process is easy and enjoyable with a Shades On Wheels window design expert. Call 1-800-462-5133 to schedule your free in-home consultation.