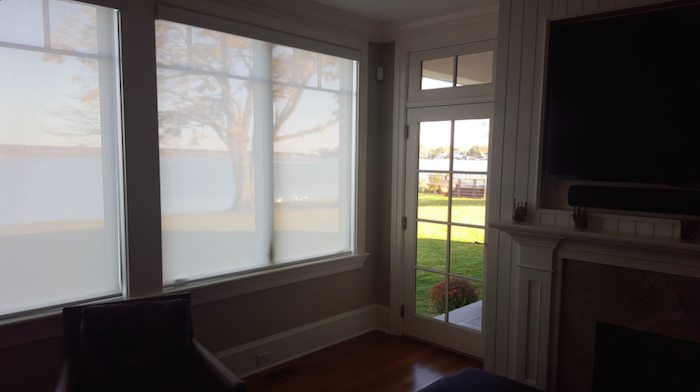 28 Jun

Solar Shades and Sunscreen Shades – Perfect Summer Window Coverings! 

This time of year in Norwell, Medfield, Agawam, MA, Wethersfield, CT and surrounding areas, Shades On Wheels gets lots of calls to cover windows with solar shades or sunscreen shades. Most people tend to do renovations or design projects in the summer when it's nice outside. Their main concern when it comes to covering windows is glare and privacy.
Solar Shades and Sunscreen Shades from Glare to Glow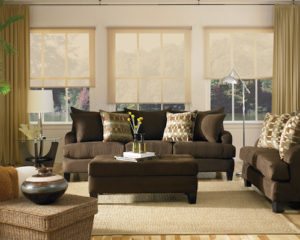 You can turn your windows from glare to glow with Hunter Douglas solar shades, Designer Screen Shades or roller shades. These shades are the perfect for summer. Hunter Douglas solar shades offer you privacy and a view. You can choose from various opacities depending on the outside view you want to maintain.
One of the biggest benefits of solar shades and sunscreen shades is their ability to provide protection against harmful UV rays.  Hunter Douglas Designer Screen Shades and roller shades offer 75% protection against from harmful UV rays. This is important if you want to protect your furniture, flooring or artwork from fading. Protect your valuables with solar screen shades, sunscreen shades or roller shades.
Solar Shades or Roller Shades Operate Manually Or Motorized
Hunter Douglas Roller Shades have a custom clutch system with exceptional technology. The new roller shade clutch system is sleek and modern with a precision-tuned lifting system. You'll find the clutch system incredibly smooth and easy to operate. These roller shades also have the smallest light gap in the industry.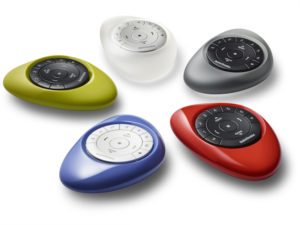 If you have multiple windows to cover, you may want to consider the PowerView® Motorization system. This system allows you to control your solar shades or sunscreen shades at the touch of a button. Easily raise or lower your window shades using the Pebble™ remote control. The Pebble™ remote control is available in several colors to match your décor.
If you are a technology lover, you may enjoy operating your shades from an app on your tablet, iPhone, iPad or Android device. Motorized shades and blinds simplify your life. You can put your solar shades or sunscreen shades on timer. Automatically raise or lower multiple shades simultaneuosly in your home or office. It just doesn't get easier than that!
Solar screen shades, Designer Screen Shades, or roller shades can reduce sun glare, offer a view and privacy, protect your valuables and the lifting systems are superior. Contact Shades On Wheels at 1-800-462-5133 for more information or visit the solar shade page on our website