Custom energy efficient blinds made by Hunter Douglas reduce home energy bills year-round. When you live in a climate with four seasons like Massachusetts and Connecticut temperatures vary greatly inside and outside your home. Control the temperature and increase comfort with energy efficient Hunter Douglas blinds and shades. Don't forget to cover windows and doors.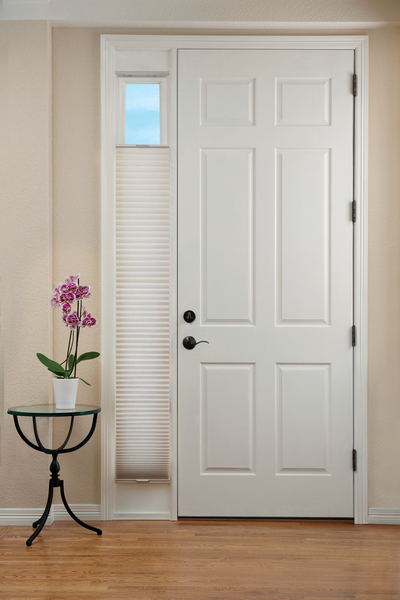 Reduce Energy Consumption
Conserve energy and lower home energy bills by choosing the best blinds. Honeycomb shades, cellular roller shades and honeycomb shades with insulating fabrics are great choices. Hunter Douglas window shades and blinds are designed to trap warm air in winter. These shades keep cool air from going out the window in summer. Warm and cool air can escape out your windows causing up to 50% of your home's energy losses. Custom energy efficient blinds insulate both windows and doors like French doors and patio doors. Keep the temperatures comfortable in your home with stylish, insulating Hunter Douglas window shades and blinds.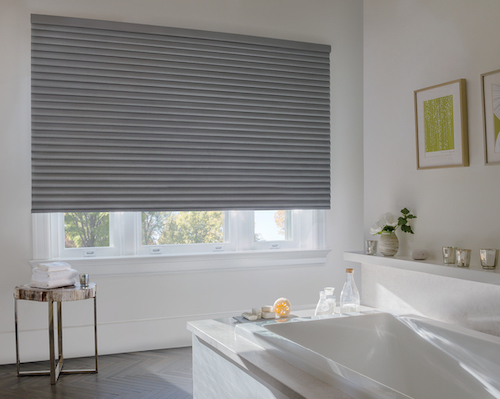 Shades On Wheels features 3 Custom Energy Efficient Blinds To Lower Energy Costs
Duette® Honeycomb Shades – Hunter Douglas honeycomb shades have a unique patented construction. Therefore, the honeycomb shade is designed to help homeowner's insulate windows and doors better. Honeycomb shaped air pockets are ideal for trapping warm air in winter and cool air in summer. Duette® Honeycomb Shades are one of the best custom energy efficient blinds to reduce energy bills. Order double insulating fabrics on Duette® Architella® Honeycomb Shades for increased energy savings.
Duette® Honeycomb shades are available in a wide selection of colors. Select styles and textures from light filtering fabrics to complete blackout options. Duette® LightLock blocks all incoming light for a 100% blackout shades experience. Top-down, bottom-up shades preserve views while maintaining privacy.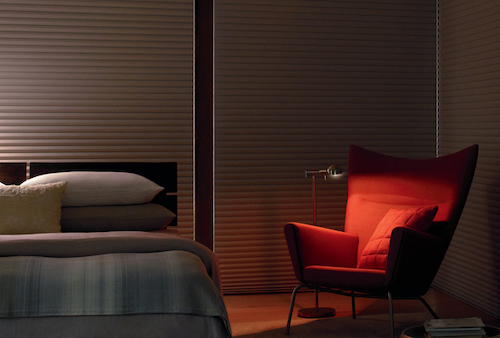 Operate Blinds Easily
Searching for automated shades? Maybe you have large windows, lots of windows or skylights. Duette® Honeycomb Shades are available with Hunter Douglas PowerView® Motorization and LiteRise®. Easily operate horizontal or vertical blinds and shades. In addition, automate skylights and large windows located behind furniture. Raise and lower shades at the touch of a button. LiteRise® is a handle as opposed to blind cords so it's great for safety. Ask about Duette® VertiGlide® with LiteRise®. The ideal choice for vertical blinds, sliding glass doors and door openings. VertiGlide® can function as a room divider solution.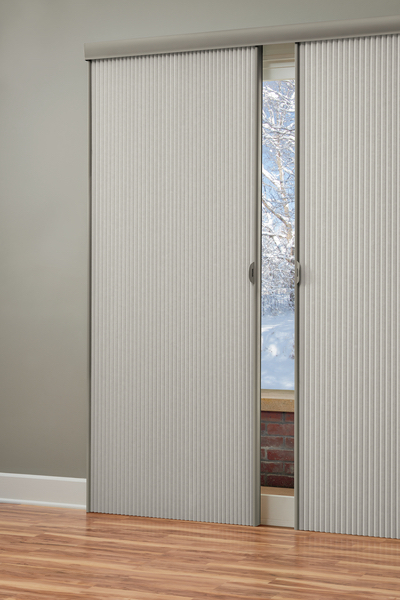 Vignette® Modern Roman Shades – Beautiful fabric folds that cascade over one another. Flat roman shades available as well. Add custom draperies or drapery panels as a top treatment on roman shades. Add warmth and insulation this winter.
Roman shade fabrics have rich textures like linen, tweed, silks and natural weaves. Designer fabrics and bold colors with room darkening, light filtering or sheer liners can provide you with maximum light control and privacy. Ask about Duolite®. It's like two window shades in one with sheer fabrics at the top of the window and gorgeous folds at the bottom.
Coordinate Window Shade Colors with Decorative Accents
Customize matching roman shade fabrics on home decor products like window seats, cushions, bedding, pillows and other decorative accents. Coordinate an elegant look in any room of the house with Vignette® Accents by the Yard™. Measure and custom cut fabrics by the yard. Match window treatments with decorative accents. Hunter Douglas Vignette® Modern Roman Shades are available with PowerView® Motorization and the LiteRise® feature for child and pet safety.
Custom Energy Efficiency Roller Shades
Sonnette™ Cellular Roller Shades are a modern twist on traditional cellular shades combined with the easy operation of roller shades. The fabric has soft curves that are dimensional for a sophisticated look. An added hidden layer of fabric makes this window shade a perfect choice. Improve energy efficiency in your home this winter.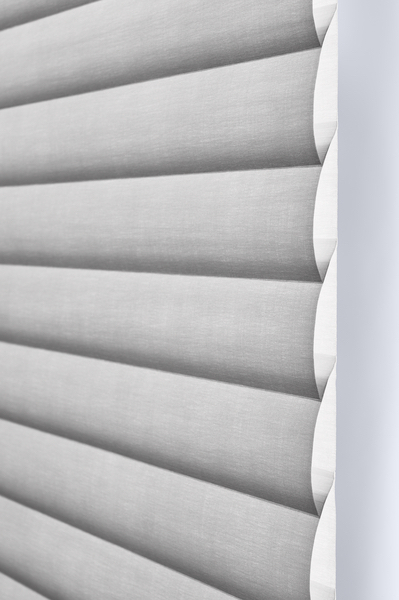 Cellular roller shades are available with SoftTouch™ Motorization. SoftTouch™ is a battery-operated wand system with a sleek appearance. It's a cordless blind for safety. Simply tap the wand up or down to raise and lower window shades.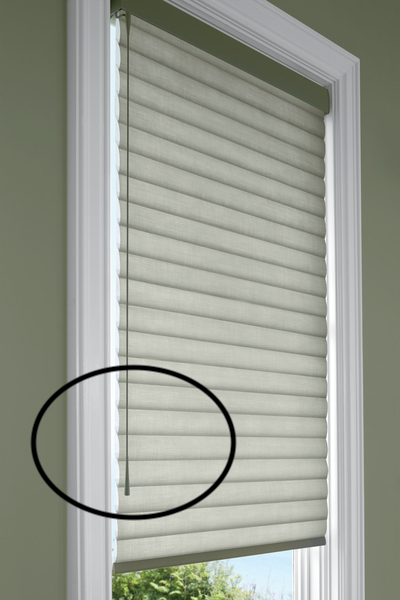 $100 Rebate with the purchase of 4 Duette® shades, Vignette® shades or Sonnette™ shades plus $25 each additional unit at Shades On Wheels. The Energy Smart Style Savings Event is going on now at Shades On Wheels. Receive a $25 Smart Shades Rebate with automated PowerView® blinds. Sale ends March 22, 2021.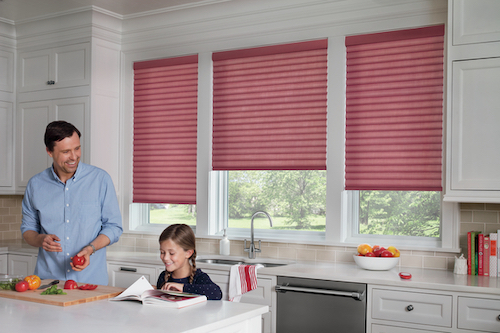 Schedule a FREE In-Home Design Consultation at a Shades On Wheels location in Norwell, Medfield, Agawam, MA or Suffield, Connecticut and surrounding areas.