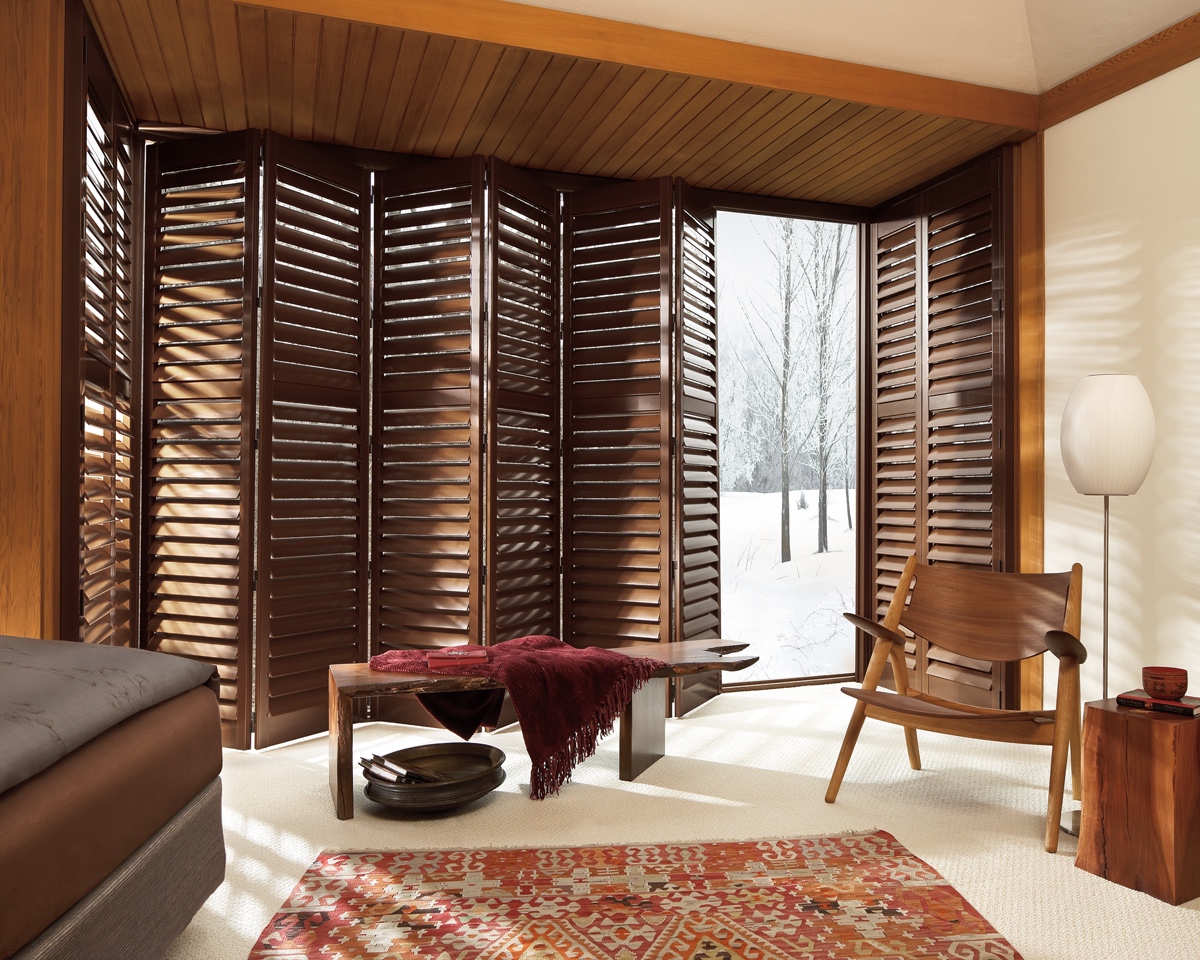 26 Jan

Plantation Shutters Are Ideal for New England Windows

Plantation shutters are often seen in California homes. However, Plantation Shutters are ideal for New England style homes as well. They can add beauty, warmth, and value to your Massachusetts or Connecticut home or office. Thanks to the team at the Great British Shutter Company in the UK, the plantation shutters look absolutely stunning in Cape Cod homes or any home with a beach-type feel.

Hunter Douglas Plantation Shutters are perfect for New England homes in winter and summer. Wood Plantation Shutters have been installed by Shades On Wheels in homes and offices throughout Massachusetts and Connecticut for over thirty years. Shades On Wheels has recommended the following plantation shutters in homes and offices located in Norwell, Medfield, Agawam, Wethersfield, Connecticut, and surrounding areas:
Real Wood Plantation Shutters
Café style shutters
Faux Wood Shutters
Composite Shutters
Alternative Wood Shutters
Plantation Shutters can cover many types of windows. Consider shutters for bay windows, sliding glass doors, french doors and more. They can also work well with dormer windows found in the more old fashioned houses in this area. Hinged panel, bi-fold track system and front bar tilt are just a few of the options available on shutters. Shades On Wheels can walk you through all the options.
Plantation Shutters Have A Classic Look
Plantation Shutters have a classic look on the window. They come in various paints and stains so you'll find the perfect color to match your décor. Choose a classic white color, modern pewter or traditional light or dark brown wood tone. Plantation shutters have exceptional beauty with warm wood tones and real wood from sustainable forests. They are made with dovetail construction for maximum durability. Purchasing plantation shutters for your home or office is an investment. Wood plantation shutters are strong and built to last so will enjoy them for years to come.
Plantation shutters are easy to clean and they offer UV protection to prevent your furniture and flooring from prematurely fading. You'll have 99% percent UV protection when your shutter louvers are completely closed. Keep harmful rays at bay all year round with plantation shutters.
Ask About The Heritance® Hardwood Shutter Series
Hunter Douglas Heritance® hardwood shutters are award-winning plantation-style shutters. The Heritance® hardwood series collection won Product Of The Year by the Window Covering Manufacturing Association (WCMA). The association acknowledged the Heritance® hardwood shutter collection for its superior craftsmanship and beauty.
The Hunter Douglas Handcrafted Series features the latest colors and enhanced frame designs to compliment most windows. Heritance® hardwood shutters fit beautifully on sliding glass doors, large or small windows. This updated plantation shutter look from Hunter Douglas features high-end designs and innovative colors that will compliment cabinetry, furniture and flooring.
Wood plantation shutters add value to your home. Choosing a plantation shutter over a traditional blind or shade can increase your curb appeal. Some plantation-style shutters can assist with energy savings by allowing natural light to enter inside. Control the light by positioning your plantation shutters on the window just right to add warmth with natural sunlight.
Contact a Shades On Wheels location in Norwell, Medfield, Agawam, Massachusetts or Wethersfield, Connecticut for more information about wood plantation shutters for your home or office.