Pirouette Window Shadings filter the spring light entering into your home. Although, it may not feel like spring yet, the sun will eventually shine into our homes. Hunter Douglas Pirouette® Window Shadings are perfect for diffusing sunlight.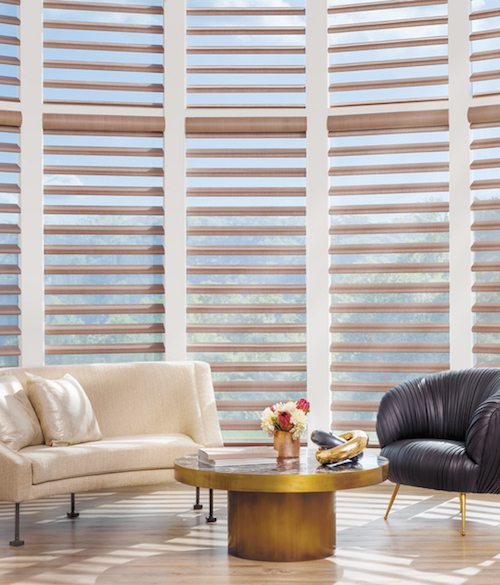 Pirouette Window Shadings have a contemporary look on windows. If you are looking for an alternative to traditional fabric blinds, Pirouette® just might be the best window shades for modern space. Light and privacy are generally the two important factors when selecting blinds and shades for your home. Hunter Douglas Pirouette® Window Shadings allow you to have the best of both worlds. You can control the amount of light entering into your room or have total privacy.
The sophisticated curves of Pirouette® enable you to filter the spring and summer light or you can choose room-darkening window shade fabrics. Room darkening fabrics on window shades are idea for media rooms, bedrooms, or guest rooms. If you or your guests want to watch a movie or sleep in late, ask Shades On Wheels about the various fabric opacities available on room darkening shades.
It's a good time to start thinking about window shades and blinds with the possibilities of blocking harmful UV rays. Sunlight can be damaging to furniture, flooring and artwork but with Pirouette® Window Shadings you can help protect your household items. Pirouette® Window Shadings in a closed position can block 99% of harmful UV rays. While open the window shade can block up to 81% of harmful UV rays.
Aside from filtering light, offering UV protection, and having a modern look, Pirouette® Window Shadings are simply a beautiful window treatment. You can choose from a collection of stunning new fabrics to coordinate with your home décor. Access the decorative elements in your room and select colors that will either offer contrast or compliment the color of vases, rugs, fireplaces, picture frames, furniture, artwork and more. A Shades On Wheels window treatment expert from Norwell, Medfield, Agawam, MA or Wethersfield, Connecticut can come to your home for a FREE Design Consultation. Select the perfect color, fabric, texture and operating system to help elevate the look of your room.
Pirouette Window Shadings are available in the Alustra® Collection from Hunter Douglas. The Alustra® Collection of window shades is designed for homeowners seeking an entirely innovative and exclusive look on their windows. When you take the time to create a home with personal touches, your window coverings should be carefully crafted as well. The Alustra® Collection of Pirouette® features one-of-a-kind designer fabrics, colors, textures, and hardware finishes you won't find anywhere else.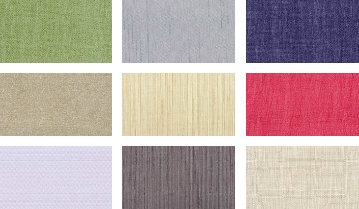 Pirouette® Window Shades are made in the United States. Hunter Douglas offers a limited lifetime warranty on all of their window treatments. It's important to buy your Hunter Douglas shades from an authorized dealer such as Shades On Wheels. All the window treatment experts at Shades On Wheels are trained professionally on all Hunter Douglas window blinds, shades and shutters to ensure an ideal fit on your windows. Shades On Wheels professionally measures and installs all Hunter Douglas window treatments.
To learn more about Pirouette® Window Shadings and the full line of Hunter Douglas blinds, window shades and wood shutters contact a Shades On Wheels window treatment dealer near you at 1-800-462-5133.