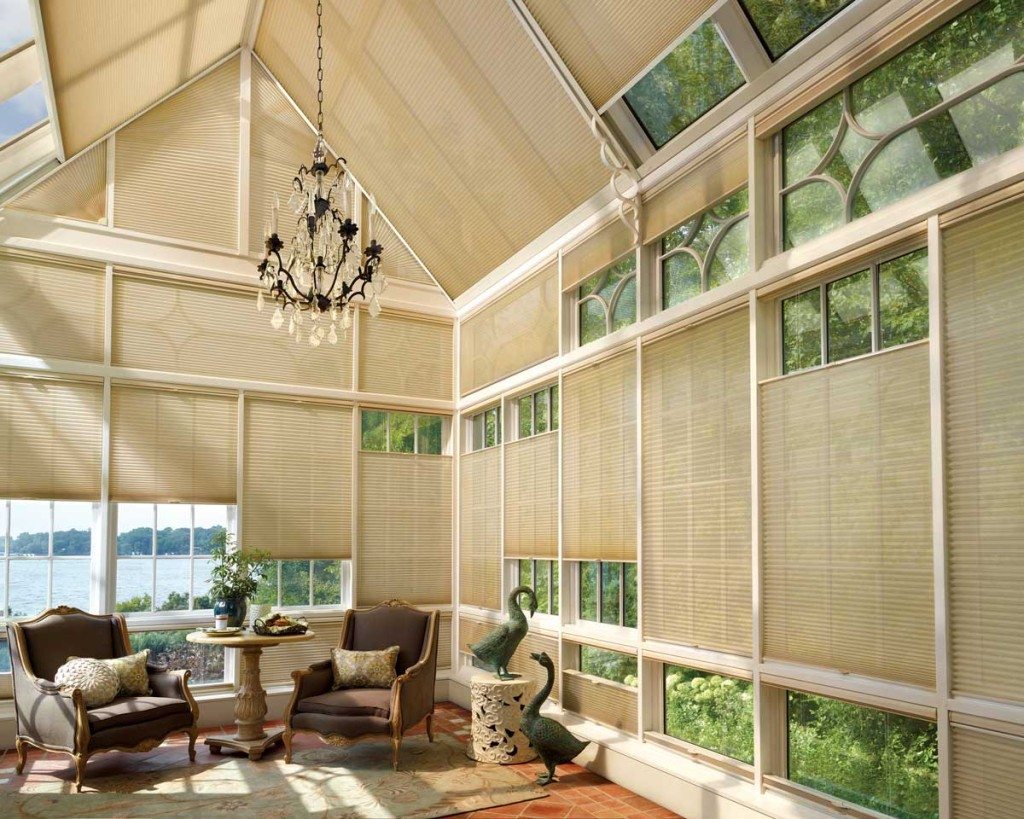 Skylight Window Shades allow you to block harsh sun rays and light. Doors and Skylights can bring a lot of natural light into your home or office. They can often provide a more airy feeling beyond standard windows. A lot of people decide they'd prefer a skylight replacement instead of a roof simply for the aesthetic or how much it opens up a room. However, if doors and skylights don't have an appropriate covering, sunlight can overheat a room or heat can escape in the winter.
Shades On Wheels offers a variety of solutions to cover doors and skylights that can reduce your energy bills in summer and winter. It's also important to protect your floors and furniture from fading prematurely.
Duette® Honeycomb Shades and Applause® Shades by Hunter Douglas can cover any door or skylight perfectly.

Simplicity Skylight Window Shades
The Hunter Douglas SimplicityTM skylight system is a manual lifting system great for rectangular windows:
• Diffuse Light & Gain Energy Efficiency Benefits
• Reduce Glare on Computer Screens & TV Screen
• Side-by-side mounting of shades allows can cover windows 48 square feet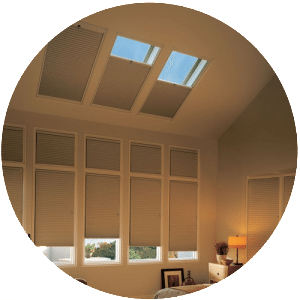 Skylift Skylight Window Shades
Our SkyliftTM skylight system is best suited for skylights, and is available in both manual and PowerViewTM Motorization. If you have a large skylight, Skylift™ is the best option.
• Fabric available in 3/8″ semi-opaque and all 3/4″ including Architella®, for added energy efficiency
• You can use a hand crank for manual operation or a telescoping pole for a window that's hard to reach.
Contact Shades On Wheels for more information about covering skylights, windows and doors.