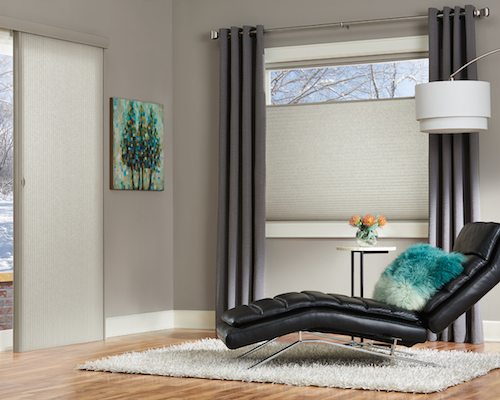 25 Oct

Best Blinds To Cover Your Windows During Cold Weather

You might be wondering what the best blinds are to cover your windows during fall and winter. Yes, window blinds and shades can be seasonal too! If you want to check out a range of other blinds for your house/home during these ever changing months then this information here can help you with your decision. The cold weather has arrived here in Norwell, Medfield, Agawam, MA, Wethersfield, Connecticut and surrounding areas. Shades On Wheels recommends the following window blinds for maximum efficiency in the colder New England months:

• Alustra® Duette® Architella® Honeycomb Shades

• Duette® Architella Honeycomb Shades

• Duette® Honeycomb Shades

• Applause® Honeycomb Shades
Best Blinds With Energy Efficiency, Style & Design
These are really the best blinds and shades to cover your windows all year long. All of these Hunter Douglas blinds and shades are energy efficient in winter and summer. Did you know that 50% of your home's heating and cooling can escape through your windows? Hunter Douglas has the best blinds and shades with energy efficiency, style and design. The pockets on Duette® honeycomb shades trap air to keep your home warm in winter and cool in summer. Ask about the cell sizes available on Duette® and Applause® Honeycomb Shades. Single, double and triple cells are available to maximize efficiency. You're sure to find the best blinds for your budget at Shades On Wheels.
Choose from a HUGE selection of colors and fabrics from opaque, semi-opaque to blackout. Experience a view through without compromising privacy with features like top-down, bottom up. Place your window blinds and shades anywhere you want on the window to maintain a view and have privacy where you want it on the window.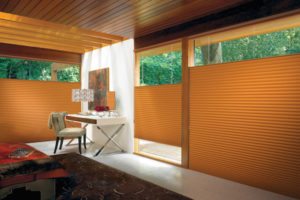 There are so many reasons why Duette® honeycomb shades are the one of the best blinds to buy in addition to energy efficiency:
• Noise Reduction
• UV protection
• Cordless & PowerView® Motorization for Pet & Child Safety
• Light Control & Privacy
• Application on Vertical & Horizontal Windows
• Overall Design
Best Blinds With Energy Efficiency May Qualify for Federal Tax Credit
You may qualify* to receive up to $500 Federal Tax Credit if you purchase and install select Duette® Architella® Honeycomb Shades* by December 31, 2016. Learn more at HunterDouglas.com or call Shades On Wheels at 1-800-462-5133 to schedule a FREE shop-at-home consultation.